At Karp Law Office, our experienced family court lawyers understand that our clients are dealing with deeply personal legal issues. Our years of experience and knowledge of family law, combined with a compassionate approach, provides legal representation you can depend on.
Family law can be complicated. Don't go to family court alone. Get the family court lawyers at Karp Law Office on your side.
For a free case consultation…
Family Court Lawyers Near Syracuse, NY for Paternity
A paternity case is a proceeding which seeks to legally establish a person as the father of a child. Ordinarily, paternity is established by the father signing a document called an Acknowledgement of Paternity in the hospital after the child is born. If for some reason this document isn't signed, a court order is needed to establish the father for several different purposes, such as child support, custody, visitation, and health insurance eligibility. If you need to file a paternity case, or if you have had one filed against you, we can help you understand and protect your rights.
Family Court Lawyers near Syracuse, NY for Custody/Visitation

Your child or children are the most important people in your life, and we understand how sensitive an issue parenting time can be, whether you're the custodial parent, noncustodial parent, or share custody equally. If you need to establish a custody and visitation order, or modify an existing one, our family court lawyers near Syracuse, NY will explain your rights to you, make sure that you understand the Family Court process, and prepare all the documents for filing with the Court. While our family court lawyers try to resolve all cases amicably, if that's not possible, we will aggressively protect your rights in a trial.

Please call us at 315-458-5040 for a free consultation if you have any questions about obtaining a custody or visitation order, or modifying an existing order or Judgment of Divorce.
Family Court Lawyers near Syracuse, NY for Child Support

Child support in New York is governed by the Child Support Standards Act, which sets forth a formula for calculating child support based on both parents' incomes. Calculating child support is simple in most cases but can get complicated if one of the Parties is self-employed, is unemployed or under-employed, or has other child support obligations. If you have a child support case pending, or are considering filing one, our family court lawyers near Syracuse, NY will sit down with you, explain the formula, show you how it applies to your case, and answer any questions that you may have. Karp Law Office family court lawyers will prepare the documents for filing and help you compile all the financial information that the Court requires, and represent you in Court to make sure that you're treated fairly under the law.
Contact Us for a Free Consultation
Family Court Lawyers near Syracuse, NY for Spousal Support 
Many people don't know it, but Family Court can issue spousal support orders in some cases for people who are married but do not have a Separation Agreement and not currently involved in a pending divorce. New York law provides a formula for spousal support similar to how it provides one for child support. Unlike child support, however, spousal support is based on the difference between incomes of the Parties and is not always awarded.

If you believe that you may need to file for a spousal support order, our family court lawyers will sit down with you and go through our analysis of whether or not you may be entitled to it.
Contact Us for a Free Consultation
Family Court Lawyers near Syracuse, NY for Adoptions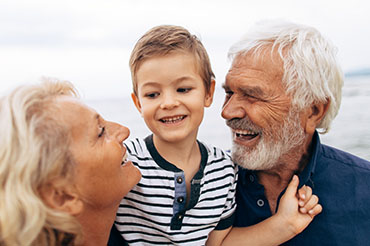 We handle private adoptions as well as agency adoptions, both foreign and domestic. We also handle adoptions for stepparents who are adopting their stepchild.




Our family court lawyers will:
Explain the process to you
Prepare all necessary documentation and communication with the appropriate Court
Attend appearances in Court
And, when necessary, communicate with the natural parent(s) who are consenting to the adoption of their child. 

Adoption can be a complicated process. If you are considering adoption, we will be happy to sit down with you and discuss your case.
Get a Free Consultation with a Family Court Lawyer near Syracuse, NY
For caring, dedicated and knowledgeable representation, and to protect your rights…